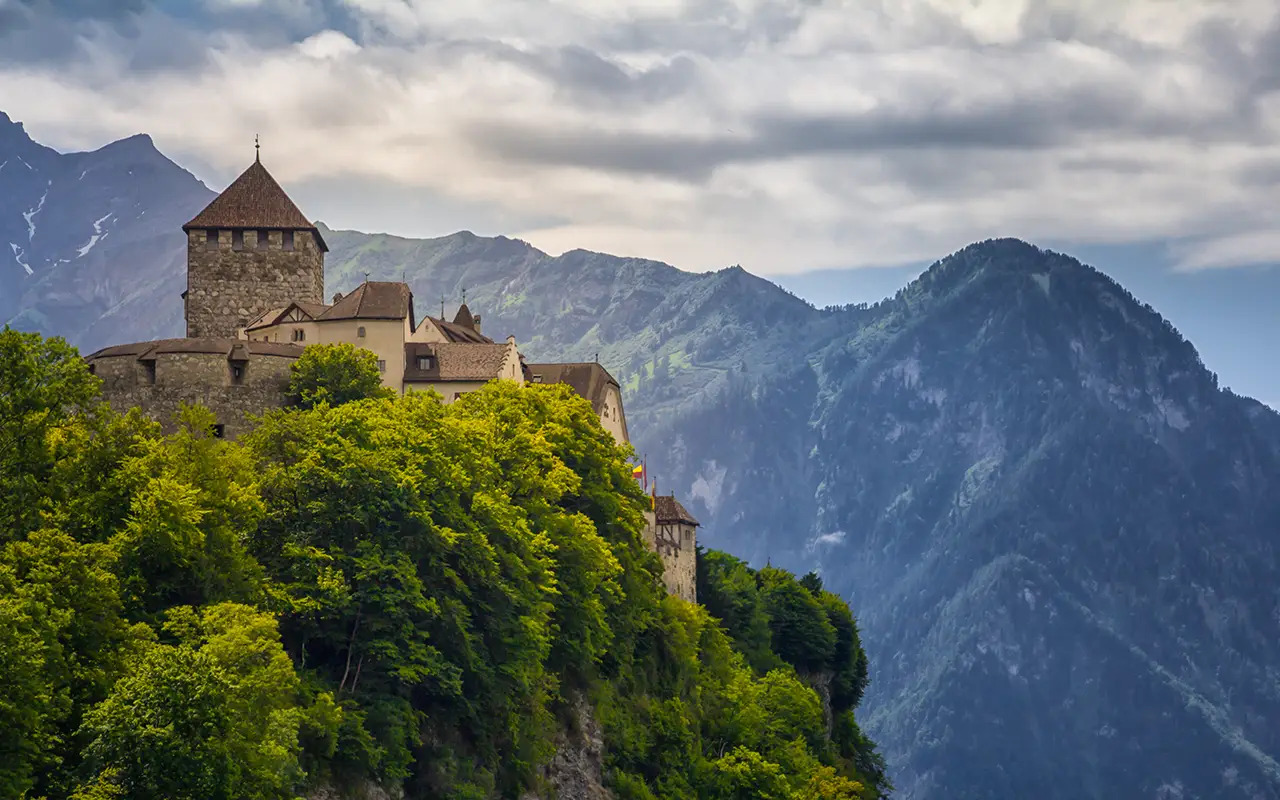 Overview of Liechtenstein
A tiny, landlocked alpine country located between Switzerland and Austria, Liechtenstein is a wealthy principality that has been ruled by the same royal family since the 18th The 4th smallest country in Europe in terms of population (38,749), the official language is German, with most Liechtenstein citizens speaking a specific dialect distinct from Standard German. Its capital Vaduz is the country's second largest city. The country's 160 square kilometers of territory is packed with picturesque scenery, including mountains with ski slopes, castles, and rolling fields.
Having signed the Schengen agreement in 2008, Liechtenstein is the most recent Schengen Member State, officially joining the Schengen area in 2011.
Liechtenstein is one of 4 Schengen states that is not also a member of the EU.
Visiting Liechtenstein on a Schengen Visa
Liechtenstein is a landlocked country which also does not have an international airport, meaning that you cannot fly directly into Liechtenstein.
Liechtenstein does not issue its own visas.
There are no border controls between Switzerland and Liechtenstein; Switzerland and Liechtenstein have identical visa codes.
Because Liechtenstein does not issue visas, it is not possible to get a Schengen visa for Liechtenstein. If you are eligible for a Schengen visa and wish to visit Liechtenstein, you should apply through Switzerland (via a swiss consulate or visa application center), which handles Liechtenstein's consular affairs, and has the same visa code. Because Liechtenstein is a Schengen member, anyone with a valid Schengen visa is eligible to enter the country.
Read about: How to Apply for Switzerland Schengen Visa?