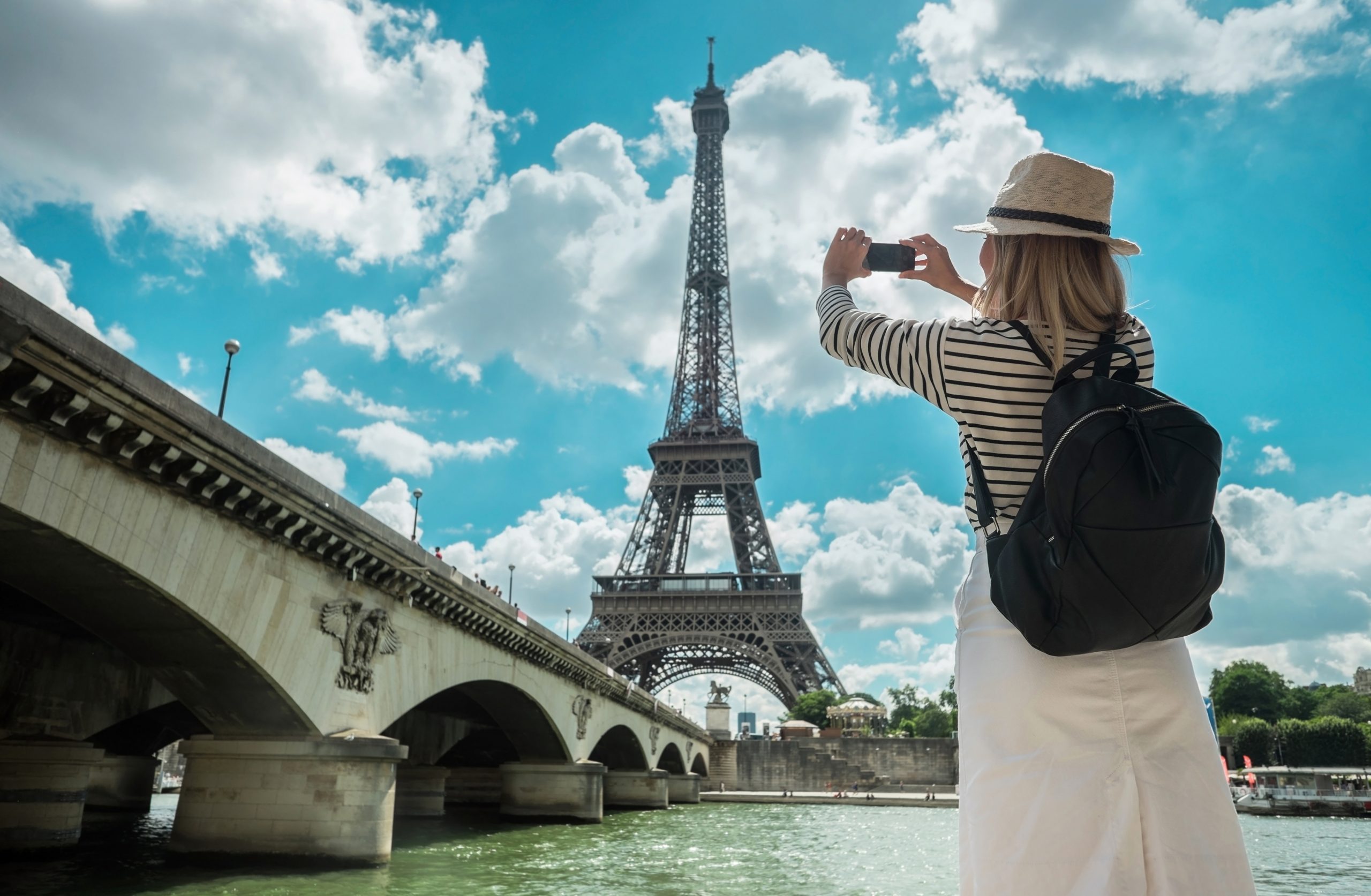 Published on:
04 February 2021
If you are planning a trip to France, it's helpful to know how much things cost on average in a major city like Paris. Knowing the average daily costs for food, housing, transportation, and other basic expenses is especially critical for those applying for Schengen tourist visas to France. For these applicants, demonstrating the ability to financially afford their trip is one of the main Schengen France tourist visa requirements. Read on for an overview of average daily costs for tourists in France.
Overview:
An average tourist in France can expect to spend around €1000 a week on housing, food, transportation, and other unavoidable costs.
This price is an estimation of the cost of spending a week in Paris (the French capital and the country's primary tourist destination) as a very budget-conscious tourist.
Please note that the price of €1000 a week is inclusive of the cost of seven nights of housing, at a below average nightly rate. If you are staying with a relative or friend in France and therefore do not expect to pay for housing, your expenses for a week in France as a tourist will be significantly lower.
Below is a breakdown of how you might spend a little over €1000 a week in Paris:

Housing: €700
Food: €200
Transportation: €40
Other costs: €70

Please note that the above costs are not inclusive of the price of travelling to France and the price of a Schengen tourist visa (both of which are detailed below).
The following sections present a breakdown of the average cost of housing, food, transportation, and other typical yet non-essential costs associated with tourism to Paris.
French currency
France, like the majority of countries in the European Union, takes the Euro as its currency.
When you are calculating how much money you will need for your trip, please keep in mind that the prices for French goods and services will be expressed in Euros.
The Euro is a strong currency and exchange rates between it and the currency of your native country will likely be high.
The Euro is currently even stronger than the American Dollar (USD). At the moment, 1 Euro equals 1.20 USD. Put another way, 1 Euro is equal to 18.76 Egyptian pounds.
France tourist visa requirements
If you are applying for a Tourist Schengen Visa to France, one of the main requirements is that you demonstrate proof of subsistence on your application. This means that you must present documents and other material proof attesting to your ability to financially afford all the costs associated with your trip.
Applicants demonstrate proof of subsistence by submitting financial documents on their France tourist visa application. By viewing your pay slips for the past three months, for example, or your bank statements, the consular authorities reviewing your application can get a sense of how much money you have and whether it's enough for you to afford your trip.
The consular authorities at the French embassy, consulate, or visa application center where you are applying for your Schengen visa know how much money it costs on average to live in France in general and in Paris in particular. They will therefore expect you to possess the amount of money that you will need to reside, travel, eat, and otherwise live in France for the duration of your intended stay.
In general, Schengen applicants seeking a France tourist visa will need to demonstrate proof of being able to afford spending €32, €65, €120 per day in France, depending on if they have proof of accommodation (i.e. are residing with a relative/friend), are staying in a hotel, or have yet to obtain housing, respectively.
France visit visa fees
Perhaps your first expenditure on your trip is your France visit visa fees, which all Schengen applicants must pay.
The basic price for a French Schengen visa is 80 EUR.
Some applicants, including children under 12, people who carry diplomatic passports, and other special categories of persons will be exempt from fees, or offered reduced rates. Click here for more information on Schengen visa fees.
Cost to travel to France
When budgeting for your trip, you must first take into account the price of getting there.
The cost to travel to France obviously varies greatly depending on where you are departing from. However, the majority of people with Schengen visas to France enter the country through one of its main airports. Flights to France from outside the Schengen area can be expensive: tickets can cost upwards of hundreds of dollars.
For example, the average price of a one-way ticket from Cairo, Egypt, to Paris, France, is around $200, while flights to France from places further away can be $500 or more.
Once you get to France, you should be mindful of how much it costs to travel around the country. The majority of Parisians take the metro; as a tourist, you are eligible to purchase a visitor's pass for €5.80 a day. This price is inclusive of unlimited daily travel via the Parisian metro and bus system.
Alternatively, if you just want a single metro ticket, the price is €1.90 for any single journey in Paris, regardless of the distance. And if you have a child under the age of four, they can ride everywhere for free!
Average cost of food in France
Obviously, the average cost of food in France ranges depending on where you are in the country.
The majority of tourists to France end up in Paris, where the price of food also varies depending on which arrondissement (essentially district) you are in.
On average, a day's worth of food in Paris will cost you around €29.
Eating out costs more than eating in, so cooking meals at home if you are able is a good way to save money if you are on a budget.
To give you something of an understanding of how much groceries cost, the average price of a gallon of milk in Paris is €1.04, while a dozen eggs will set you back around €3.00. Remember that these prices are averages: it is possible to find cheaper priced goods in less expensive areas and stores.
Average cost of housing in France
Housing will likely be your biggest expense on your trip to France. In general, housing in Paris is particularly expensive, while costs are lower outside the city.
In general, it's hard to find a decent budget hotel room for under €100 a night in a centrally located part of Paris. Airbnb's can cost less, while stays in hostel (which offer dormitory-style housing with multiple beds and guests per room) can run as low as $14 per night.
Renting a one-bedroom apartment in Paris can cost upwards of €1,000 euros a month, although rooms can be found for €700 a month (or less, depending on how far from the center of town the apartment is, and how small).
Prices will also range depending on the time of year. For example, Summer is tourist season in Paris, when prices for both travel and housing tend to rise.
If you are able to avoid paying for housing by staying with friends or family on your trip, you will likely save thousands of dollars.
Summary
In addition to travel, food, and housing, you must also budget for non-essential-yet virtually unavoidable costs associated with tourism, such as admissions tickets and other entertainments. These are estimated at around €10 per day.
Finally, you must also take into account the possibility of having to cover costs associated with healthcare or emergency medical treatment. With this in mind, Schengen visa applicants to France are required to obtain travel medical insurance and demonstrate proof of this insurance on their Schengen visa application. Click here for more information on Schengen visa insurance.