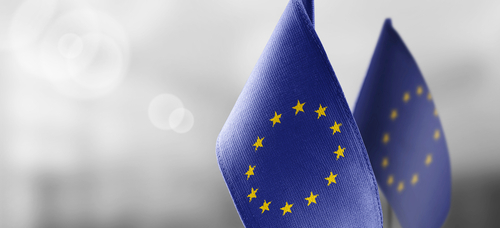 Published on:
16 May 2023
Today, 16 May 2023, the European Commission presented the second State of Schengen annual report, which contains a series of proposed actions for the Council Presidencies to consider through the Schengen Council.
The most recent achievements to improve the Schengen area, but mainly the key measures and actions that are being suggested in the report will actually be the starting point for political discussions and steer at the Schengen Council on 8 June 2023.
Some of the achievements mentioned in the report include:

The expansion of the Schengen area through the integration of Croatia to the acquis (from January 1st, 2023)
The new Schengen Council (from March 2022), which integrates a series of Ministers of the Schengen area to make guided decisions and operations
The Schengen Coordinator (from June 2022), an integral part of the new Schengen area's governance framework
The upcoming launch of the Schengen Scoreboard, which will help evaluate the functioning of the Schengen area
Stronger borders and police cooperation through a common European border management strategy based on interoperable IT systems for justice and home affairs, such as the Schengen Information System (from March 2023)
At the same time, the State of Schengen Report 2023 presents several recommendations as the next steps to take in order to keep enhancing the functioning of the Schengen area. Some of the proposed actions involve:

The full participation of Bulgaria and Romania in the Schengen area to enlarge it and strengthen its unity
The utilization of the Schengen Information System (SIS) to improve the functioning of the return system with a mutual recognition basis (as explained in the Council Recommendation of 16 March 2023)
Boosting the fight against organized crime and drug trafficking by applying the Council recommendation on cross-border law enforcement cooperation (published on 24 May 2022)
Fortifying the EU external borders with the European Integrated Border Management strategy
Augmenting the Member States' operational capacity with specific recommendations by country (new evaluation framework) and recommendations for Schengen as a whole
Eliminating remaining internal border controls, which are deemed unnecessary unless exceptional situations occur (such as the COVID-19 pandemic)
Monitoring the functioning of visa free regimes with EU visa policy tools created to fight against irregular migration and security risks. The elimination of high-risk investor citizenship and residency programs.
The report also includes best practices in several relevant areas such as police cooperation, visa policy returns, IT systems and data protection, etc.
"Schengen is the beating heart of Europe. It connects us. This second Schengen report outlines the measures we are taking to keep that heart healthy: in operation, in representation, and in membership," summarized Ylva Johansson, Commissioner for Home Affairs. "I am looking forward to discussing the priorities for this new Schengen cycle at the Justice and Home Affairs Council on 8 June."