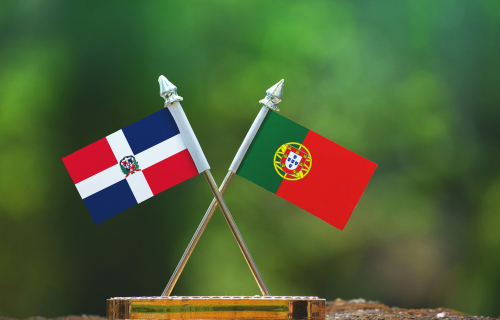 Published on:
27 March 2023
On 23 March 2023, President Luis Abinader of the Dominican Republic revealed that he intends to remove the Schengen visa requirement so that all the people from his country can travel to the European Union with ease.
Additionally, he said that he expects the President of Portugal, Marcelo Rebelo de Sousa, to support his Schengen visa exemption proposal.
Marcelo Rebelo de Sousa and the Minister of Foreign Affairs of Portugal, João Gomes Cravinho, arrived in Santo Domingo, the capital of the Dominican Republic, last Wednesday night.
Today, the Dominican Republic's President Luis Abinader and the vice president Raquel Peña, as well as a dozen ministers and vice-ministers of the Dominican Government, received the Portuguese authorities with military honors at the National Palace of the Dominican Republic.
There, the Dominican President held a private conversation with Marcelo Rebelo de Sousa. During that conversation, he asked him for support on the Schengen visa exemption proposal.
"We are asking the European Union to eliminate the visa requirement, so that Dominicans can travel to Europe without this requirement", said Luis Abinader to the media, reassuring that the Dominican Republic has the support of the Portuguese President.
Additionally, he publicly thanked the Portuguese President for the "openness" that he showed on the matter.
The Dominican Republic, he stated, will keep supporting Portugal as the head of the International Organization for Migration (IOM), which currently has Portuguese politician António Vitorino as general director.
The authorities of both countries also discussed other topics and signed agreements on several areas such as tourism, ports, higher education, and renewable energy.
The Dominican Republic is one of the multiple countries in the world that require a Schengen visa to cross the external borders of the European Union. Other countries of the Americas, such as Cuba, Ecuador, and Bolivia are also in that list, as well as most African countries.