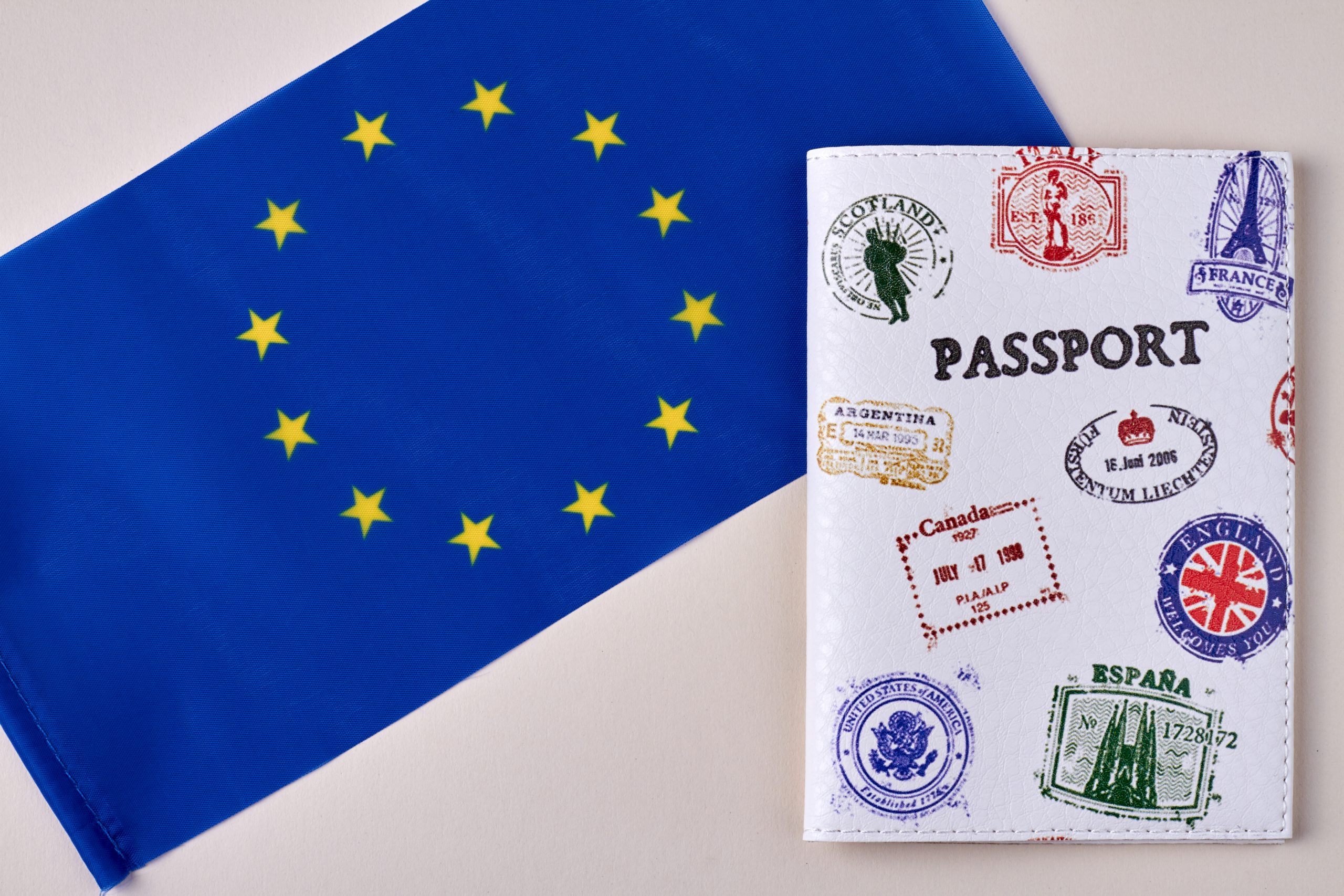 Published on:
24 December 2020
When you apply for a Schengen visa, you will have to provide your fingerprints and photograph to the consulate, embassy, or visa application center you are applying through. This information will then be entered into the Visa Information System (VIS); a database used by the Schengen states to share relevant information about Schengen visa holders, which helps keep the Schengen area safe and secure. Through VIS, Schengen states work individually and collectively to enable the security of the Schengen area as a whole, as well as the health and safety of its inhabitants. Read on to access more information about the following topics: who can access VIS, which countries use VIS, and for the objectives of VIS.
Visa Information System (VIS)
The VIS is a database that allows for the exchange of relevant visa information between the Schengen states and the European Union visa countries.
The central IT system absorbs the data of Individual Schengen states, which then becomes collectively accessible by relevant authorities throughout the entire Schengen area.
Country-consulates from outside the EU and the Schengen crossing locations at the national borders of all the countries belonging to the Schengen area are connected via this system.
Additionally, VIS serves as an electronic repository and processing system for data pertaining to Schengen visa applicants and holders, particularly decisions rendered on Schengen visa applications for up to 90 days or airport transit visas. This information includes critical biometric information (fingerprints and photos).
Schengen visa fingerprint
Perhaps most importantly, the VIS functions as a storehouse for biometric information, particularly Schengen visa fingerprint submissions, which each visa applicant must provide as part of their application.
Schengen visa applicants are required to have their 10 fingerprints taken alongside their photo. Collectively, this is referred to as biometric information.
Applicants who apply for a Schengen visa, even if they are ultimately rejected, have their biometric information kept within the Schengen VIS for up to 5 years, meaning that while you must go in person to present your biometric information the first time you apply for a Schengen visa, you will not need to have your fingerprints or photo taken for 5 years after doing so.
Schengen visa holders are routinely asked to give their fingerprints when they use their Schengen visa for the first time to enter the Schengen area, in order to make sure that their fingerprints match the biometric information contained within the VIS.
By holding all the fingerprints of all the Schengen visa applicants, the VIS guards against the identity theft of Schengen visa holders and the general misuse of Schengen visas.
By submitting their fingerprints, Schengen visa applicants are effectively prevented from giving their visa/passport over to someone else who might use it to illegally enter the Schengen area.
Fingerprints therefore provide an additional layer of security for both applicants and the Schengen states. For example, while a person could theoretically steal a passport containing a Schengen visa (and therefore a valid Schengen-visa holder's identity) and even attempt to match the physicality of the applicant, they would ultimately be exposed when they arrived in the Schengen area, had their fingerprints taken by border guards, and found zero match between them and those of the true passport owner.
Please note that fingerprint submission only applies to adults (children under 12 are exempt from the requirement).
Objectives of VIS
Helps border guards and other relevant consular/visa authorities manage the entry of people on Schengen visas and correctly identify European Union visa holders and those lacking papers.
Helps properly manage and speed up the process of issuing Schengen visas for new applicants as well as those who regularly travel to the Schengen area.
Helps protect against identity theft, specifically by preventing one person from stealing the identity of another by traveling with their passport (this is helped by the photograph and fingerprint component of a Schengen visa application, which makes it harder for false identities to be assumed).
Prevent fraudulent activities occasionally committed by Schengen visa holders, including stopping people who were rejected for a Schengen visa from applying again through other European states (visa shopping).
The system is used to prevent crime, terrorism, and other security threats to the Schengen area or to an individual Schengen Member State.
It also efficiently and securely processes asylum claims by aiding states to figure out where specifically the asylum application should be processed (i.e. which country should take charge of the application).
Which countries use VIS?
VIS is used across the Schengen area, meaning that the system operates across all 26-Member States (essentially those offering the European Union visa).
Who can access VIS?
Authorized workers responsible for approving and denying Schengen visa applications.
Workers tasked with managing the borders of the Schengen area and facilitating the entry of Schengen visa holders.
Workers inside a respective Schengen country tasked with examining a Schengen visa and making sure that it is valid, that its holders are who they say they are, and that they have the right to be in the country.
Workers processing asylum claims (who have limited access to the VIS).
Europol (pending on an approved request).
National authorities (pending on an approved request).