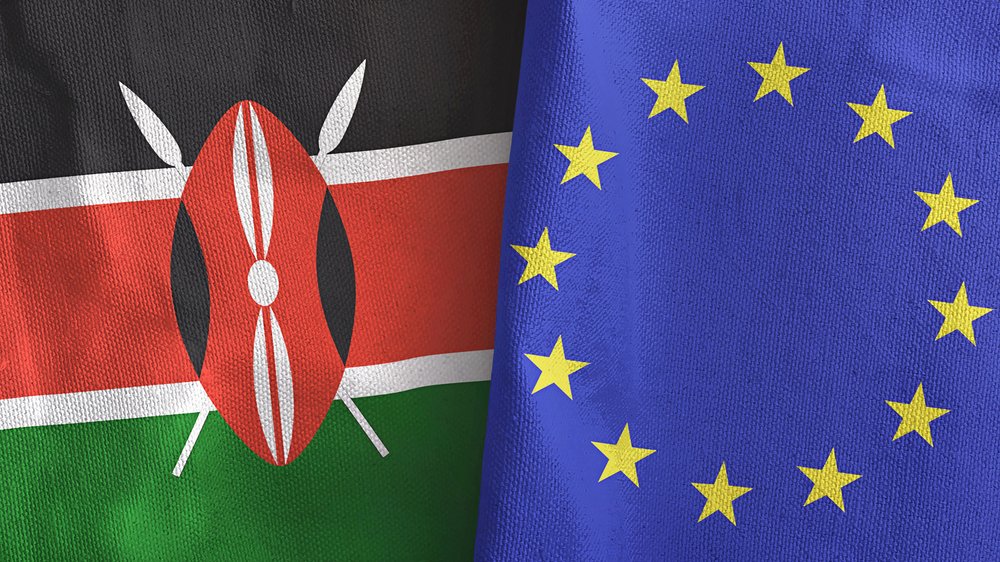 Applying for a short-stay Schengen visa from Kenya is one of the best ways for Kenyan citizens and residents to visit Europe. Because Kenya does not have visa-free access to the Schengen area (a group of 26 European countries that includes France, Germany, and Italy—among other top destinations) the majority of Kenyan citizens and residents will need to receive a Schengen visa from Kenya in order to visit any states located in the zone. Today's blog will provide an overview of the process surrounding applying for a short-stay Schengen visa from Kenya. In addition to finding out the Schengen visa requirements for Kenya citizens and residents, readers will discover the various Schengen visas and types for Kenya passport holders, and also learn the answers to questions such as "Where do you apply for a Schengen visa?" And "How much does a Schengen visa cost?"
How to apply for a Schengen visa from Kenya
Determine when to apply 

Ideally, applicants who apply for a Schengen visa from Kenya will submit their application at least three months before their trip to the Schengen area (in order to give their application enough time to be processed in time for their date of departure. 
Additionally, applicants should not apply more than six months prior to their trip, as applications submitted more than half a year before a trip are typically not accepted. 

Determine what "type" of Schengen visa you need

The Schengen visas and types for Kenya passport holders include Business, Medical, and Tourism; each "type" reflects your reason for traveling to the Schengen area.  
You can find a complete list of Schengen visa types here.

Determine what "category" of Schengen visa you need

There are several categories of Schengen visa for the Kenyans: single entry, double entry, or multiple entry. 
If you anticipate traveling back and forth between Kenya and the Schengen area, you should apply for a multi-entry visa, which will allow you unlimited entries into the zone. 
In contrast, a single entry Schengen will prevent you from returning to the Schengen area after you have left it (even if you still have time remaining on your visa). Finally, a double entry will allow you to return a single time to the zone after exiting it once.  

Determine what Schengen country to apply to 

You will apply for your Schengen visa from Kenya from the Schengen country where you have planned to spend the most time while on your trip.
For example, if you are planning to travel to Germany and Italy, but you will be spending 45 days in Germany verses 30 days in Italy, you will apply for a German Schengen visa. 
If you plan on spending an equal amount of time in two or more places, you should apply to the destination where you will first enter the Schengen area. To consider a different example—if you plan to spend the same amount of time in both France  and the Netherlands, but you will first enter the Schengen area through France (by flying directly from Nairobi to Paris) then you should apply for a French Schengen visa (rather than a Dutch Schengen visa). 

Determine where to apply in Kenya

Just because you know what Schengen country you should apply through, you may still be asking yourself,  "Where do you apply for a Schengen visa in Kenya?"
Kenyan citizens and residents should apply for their Schengen visa through the embassy, consulate, or visa application center affiliated with the Schengen country they will be spending the majority of time in while on their trip to the zone. 
For example, if a Kenyan is traveling to France, he or she will apply for their Schengen visa through the French Embassy in Nairobi. 

Gather your required documents 

A main component of fulfilling the Schengen visa requirements for Kenya citizens and residents involves the submission of the various basic required and supplemental documents and materials. 
Basic required documents for the Schengen visa for the Kenyans include the following: 

Kenyan passport (or another valid country passport) 
Photos (passport sized, two copies). 
Proof of accommodation (i.e. proof that you have awareness of where you will stay when you reach the Schengen area) 
Proof of finances (i.e. proof that you can afford the costs associated with your trip) 
Proof of travel medical insurance (in case you become sick/injured while in the Schengen area) 
Basic Schengen visa form
Biometric information (photos and fingerprints) 
Schengen visa fee

In addition to the above, applicants will have to submit additional supplemental documents that relate to the specific Schengen visa type they are pursuing (Medical, Business, etc). An overview of all of the required and supplemental documents for Schengen visas can be found here.

Access your Schengen visa application from Keyna

The Schengen visa basic application form is accessible through here. Download, print out, and fill out this form, and submit it with the rest of your required and supplemental docs as part of your complete Schengen visa application.
While the majority of countries will accept the above form, some might prefer that you apply through a country-specific online application portal. For example, Germany directs most applicants to this link which allows them to fill out an online, German-specific Schengen visa form).

Schedule your Schengen visa appointment in Keyna

You will need to attend a Schengen visa appointment as part of your application requirements, and most countries require that you schedule this appointment well in advance (as opposed to simply showing up to your application destination during normal operating hours). 
If you apply online, you will likely be presented with the option to schedule your Schengen visa appointment (and also pay for your application). If you do not receive this prompt (or apply through the universal form) then you should contact your application destination directly in order to find out the guidelines surrounding appointment making. 

Attend your Schengen visa appointment in Keyna

Your Schengen visa appointment in Keyna is where you will officially submit your complete visa application, pay your Schengen visa fees (if you haven't already) submit your biometric information (unless you have previously—and recently—submitted it), and attend a (short) visa interview. 
At this point you may be wondering "How much does a Schengen visa cost for Kenyans?" The answer to this question is: 80 EUR for the majority of applicants. Certain Kenyans, such as students and diplomatic figures, may be subject to reduced fees, or exempt from payment altogether. For more information on Schengen visa costs, click here)

Await your decision 

Most Schengen visa decisions are returned in three weeks, although it can take longer (30-60 days) or even less time (under three weeks), depending on the nature of your application and other factors. 
If your application is accepted, you may pick up your passport (containing your new Schengen visa) and proceed with your trip. If your Schengen visa from Keyna is rejected, you are entitled to appeal the decision. Click here for general information on how to appeal a rejected Schengen visa.