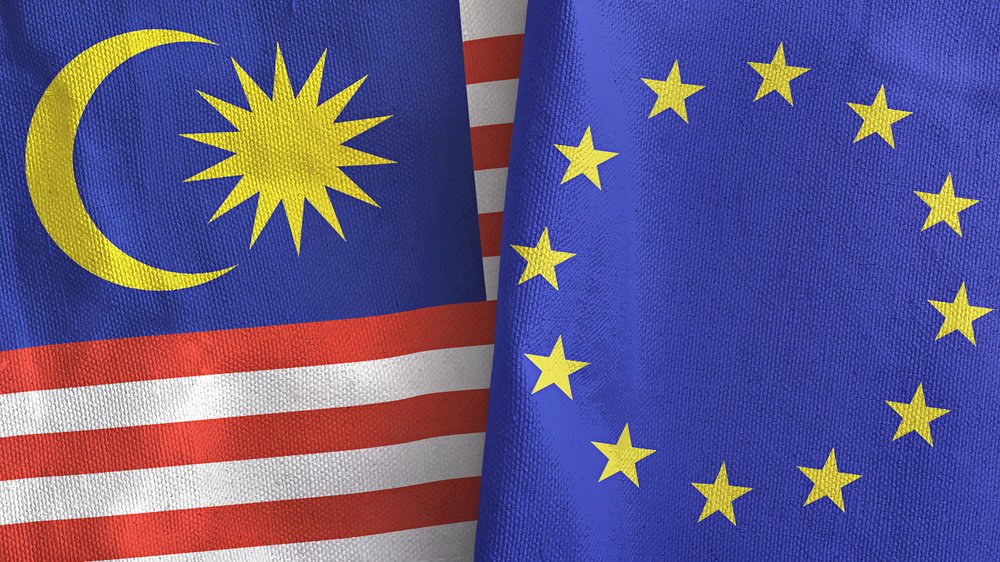 Whereas Schengen visa is not required from Malaysian citizens to access Schengen area, Malaysia residents (from visa non-exempt countries) who are looking to undertake travel to Europe may need to apply for a Schengen visa from Malaysia. A Schengen visa from Malaysia will allow you to visit countries like France, Germany, and Spain (and all of the 26 European states in the Schengen area). Today's blog will teach you everything you need to know about applying for a short-stay Schengen visa from Malaysia, including Schengen visa requirements for Malaysia residents, as well as all of the Schengen visas and types for applicants from Malaysia. In addition, it will answer some of the subject's most frequently asked questions, including, "Where do you apply for a Schengen visa?", and "How much does a Schengen visa cost?"
How to apply for a Schengen visa from Malaysia
1. Determine when you need to apply 

Would-be visitors to Europe should apply for a Schengen visa from Malaysia a minimum of three weeks prior to when they are looking to depart from the country (as two weeks is the average processing time for Schengen visa applications).
 Ideally, you should have a general idea of when you need to leave for the Schengen area, so that you receive your visa in time to travel (if your Schengen visa application is still pending at the time when you are due to depart, you will not be able to enter the Schengen area without your visa).
Please note, applicants should avoid applying too early (i.e. attempting to submit an application more than six months before a trip), as applications submitted so far in advance will not be accepted. 

2. Determine what "type" of Schengen visa you need 

Schengen visas and types for applicants from Malaysia include Tourism, Business, and Medical; types which reflect various reasons for traveling to the Schengen area. 
In order to determine what type of Schengen visa you need, you will need to establish your purpose for visiting the Schengen area. For example, if you are going from Malaysia to Germany in order to have surgery at a hospital in Berlin, you should apply for a Medical Schengen visa. 
For a more thorough examination of Schengen visa types, click here for a complete list.

3. Determine what kind of "entry category" of visa you need

Schengen visas are available in three different entry categories: single, double, and multiple. 
A single entry Schengen visa from Malaysia allows a holder to enter the Schengen area a single time—if they leave the Schengen area after entering it the first time (even if they still have time left on their visa) they will not be allowed to re-enter the zone. 
In contrast, a double-entry Schengen visa will allow a holder to re-enter the zone a single time (after entering it for the first time). In this scenario, a double-entry Schengen visa holder could enter the zone, leave it to return to Malaysia, and re-enter it one final time (in the event that they left the zone after entering that second time, they would not be able to return to it—even if they still had time remaining on their visa). 
The final Schengen entry category—multiple entry—lets holders enter, exit, and re-enter the zone an unlimited number of times. If you are planning on traveling back and forth from Malaysia to the Schengen area, then you should apply for a multiple-entry category of Schengen visa, which will give you the most flexibility in terms of travel. 

4. Determine what country to apply to 

Schengen visa holders from Malaysia should apply for their visa through the Schengen country they will travel to (i.e. their primary destination in the zone). 
If an applicant is intending to travel to multiple countries in the Schengen area, they should apply to the Schengen country where they intend to stay the longest on their trip. 
If they anticipate spending the same amount of time in two or more countries (say, 30 days in Spain and 30 days in France), they should apply through the country they entered first (i.e. whichever represented their first entry into the Schengen area). To continue the above example, if you entered the Schengen area for the first time via France, you should apply for a French Schengen visa (even if you are spending an equal amount of time in Spain). 

5. Determine where to apply in Malaysia 

Where do you apply for a Schengen visa in Malaysia? Schengen visa holders from Malaysia should apply for their visa through the embassy, consulate, or visa-application center associated with the Schengen country they have identified as their primary Schengen destination. 
If you are applying for a short-stay Schengen visa from Malaysia through an embassy, it will be located in Kuala Lumpur. If you are applying via a consulate or visa-application center, there will be locations in the capital and throughout major cities throughout Malaysia. 
For example, if you are applying for a Schengen visa to France, you will apply through the French Embassy in Kuala Lumpur. 

6. Gather your required documents 

All Schengen visa applicants from Malaysia are required to submit a number of basic required documents and materials related to their trip. Requirements to apply for a Schengen visa from Malaysia necessitate the submission of the following: 

A valid passport
Visa application form 
Proof of accommodation 
Proof of finances 
Proof of travel medical insurance
Biometric materials (fingerprints and photos)
Schengen visa fee (How much does a Schengen visa cost?—80 EUR for most applicants)

In addition to the basic required documents located above, you will need to submit additional (supplemental) materials that relate specifically to the "type" of visa you are pursuing.
For example, if you are applying for a Medical visa, you will need to present information pertaining to the procedure/healthcare you are intending to receive in the Schengen area (in addition to all of the above required documents). 
More information about required documents can be found here.
Please note that you will likely have to submit all of the above documents in either English or the official language of the Schengen country you're applying to (often Schengen countries will accept documents in another widely-spoken European language). Prior to submitting your documents, contact the embassy/consulate you are applying through to find out what their language requirements are when it comes to document submission. 

7. Access your Schengen visa application 

Your Schengen visa application in Malaysia can be accessed in one of two ways. 
The majority of Schengen countries allow applicants to apply through the universal Schengen visa form, which can be accessed here.
If you apply through the above link, you will have to download, print out, complete, and sign the above form, which you will then submit alongside the rest of your application. 
Some Schengen countries direct applicants to country-specific Schengen visa forms, which are online-only. This is the case with Germany, which prefers that applicants apply through its own German-visa portal, which you can browse here).
Applicants who apply online often have the advantage of being able to pay for their visa and also schedule a Schengen visa appointment online (see step 8 for more information about this).  

8. Schedule your Schengen visa appointment 

With few exceptions, the Schengen visa appointment is a requirement all applicants must fulfill—in addition, the majority of applicants must schedule their appointment in advance of showing up for it.  
The Schengen visa appointment is where you will formally submit your completed application and fulfill the rest of your in-person Schengen visa requirements (to be discussed below). If you haven't already received an invitation to make an appointment, contact your application destination for information on how (and whether) you should do so. 

9. Attend your Schengen visa appointment 

Your Schengen visa appointment is where you will meet the following Schengen visa requirements: 

Formally submit your complete application.
Pay your Schengen visa fee (80 EUR for many applicants, although certain types may be exempt, or subject to reduced costs—click here for more info.
Have your biometric information collected (fingerprints and photos, which you must submit for security reasons). 
Attend a short visa interview. 

As previously mentioned, certain applicants may have already submitted their Schengen application/paid their Schengen visa fee online. However, those who did so will still likely have to appear in person in order to fulfill the rest of the requirements pertaining to the Schengen visa from Malaysia. 
Those who have already submitted their biometric information on a previous Schengen visa application who have already fulfilled the rest of the requirements may be exempt from having to come in person (to fulfill the last remaining interview requirement). However, even individuals who have paid for their visa, submitted their application, and had their biometrics collected will still likely be asked to come in for a pre-trip visa interview—so be prepared to do so, even if you travel frequently to the Schengen area. 

10. Await your decision 

Most Schengen visa applicants will hear back from the embassy/consulate processing their application within two weeks (although processing times can vary from 21-60 days, depending on a number of factors). 
Applicants from Malaysia who have their applications accepted will be informed of how to pick up their new visa (contained within their passport), and be able to proceed with their trip. 
Those whose Schengen visa applications are rejected can choose to appeal. For information on appealing a rejected Schengen visa for Malaysia, click here.