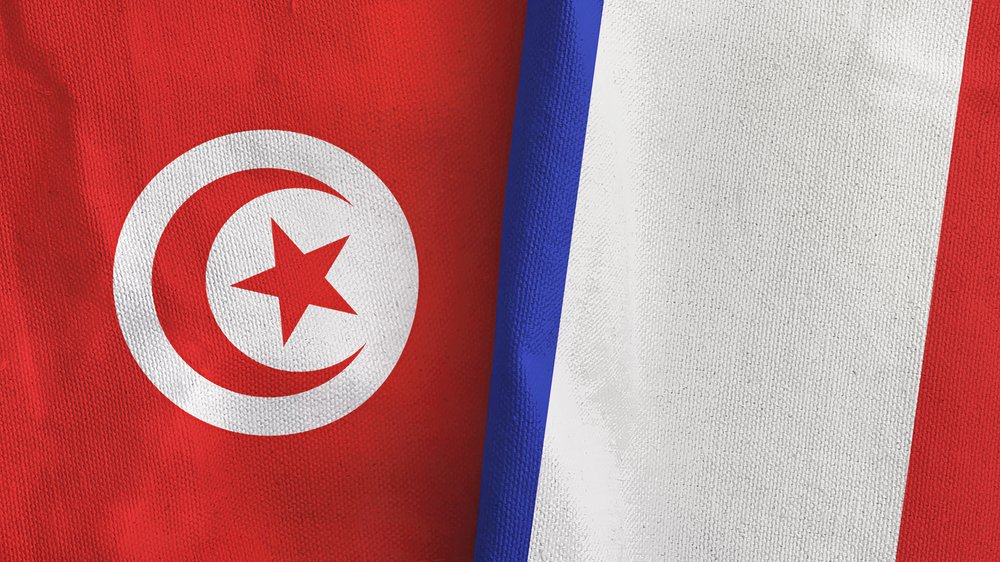 Published on:
28 May 2022
A former French colony, Tunisia maintains a close relationship with France, which remains a popular destination for Tunisian citizens and residents—most of whom need a visa in order to enter the country. The easiest way to travel to France from Tunisia is on a French Schengen visa. If you receive one, you will be able to visit France, but also Germany, Italy, and the 23 other European Schengen states—for up to 90 days. Learn how to apply for a France visa online by following the below steps, which include information on France visa fees for Tunisian applicants, as well as other essential information about the France visa application process.
How to apply for a France visa from Tunisia
1. Choose when to apply

When you apply matters—make sure that your trip falls at least 15 days after your application submission date (the processing time for most Schengen visa requests is two weeks). Similarly, make sure that you don't apply too far in advance (apps submitted six months before an intended trip are likely to be rejected).

2. Choose your Schengen visa type

Your reason for visiting France should decide the type of Schengen visa you pursue. Tunisian citizens and residents looking to travel to France to meet up with Paris-based relatives should apply for a "Visiting Family or Friends" Schengen visa, for example.
Browse all the Schengen visa types from here and find the one that fits you best.

3. Choose your entry category

Select your entry category from among the following:

Single (least flexible entry category)

A single-entry visa will allow you to enter France/the Schengen area one time. Please note that if you exit the Schengen area on a single-entry visa you will not be allowed to re-enter the zone—even if you still have time left on your visa. Because of this, single-entry Schengens are best suitable for visitors undertaking short trips to the zone.

Double

A double entry Schengen allows holders to enter, exit, and return to France/the Schengen area, but prohibits re-entry after a second exit from the zone.

Multiple (most flexible entry category)

Multiple entry visas are the most desirable entry category because they allow holders to enter, exit, and re-enter the zone at will (i.e. however many times they like throughout their visa validity period). Multiple entry Schengens are essential for travelers who anticipate needing to travel back and forth between Schengen and non-countries.

4. Select France as your primary destination

All Schengen visa applicants must indicate their primary destination in the Schengen area.
France will be your primary destination if:

1) It is the only country in the Schengen area you are traveling to, OR
2) It is the Schengen country where you will stay the longest—relative to time spent in other Schengen countries you may visit, OR
3) You are staying an equal amount of time in France and another Schengen state(s), but France is your first point of entry to the zone (for example, if you plan to spend 45 days in both France and Germany but you will first enter the Schengen area via France, France will be your primary destination).

5. Determine where to apply in Tunisia

Apply for your Schengen visa through the French Embassy in Tunis (you may be directed to apply through a French Consulate or visa application center instead).
For help identifying where exactly to apply, and for up-to-date information on any possible travel restrictions to France, please contact us here.

6. Assemble your required documents

The below basic documents/materials are needed to meet the France visa requirements for Tunisian citizenship and resident holders:

Tunisian passport (or other valid country passport).
2 passport photos.
Schengen application form.
Proof of having obtained travel medical insurance.
Proof of accommodation.
Proof of return (i.e. proof you will leave France before your visa expires).
Relevant France visa fees for Tunisian citizens and residents (80 EUR).

Please note that all applicants must submit additional application materials, which are dependent on the type of Schengen visa they are applying for. Therefore, would-be Business Schengen visa holders would need to submit specific documents related to their business visa (such as an invitation letter from the conference they seek to attend in France, etc). A complete list of additional application materials is available here.
Finally, consider that any documents you submit that are in a language other than French (or English, or another language accepted by French authorities) may need to be translated into French/another accepted language to be considered part of your application.

7. Access your application form

Applicants should access this link and follow the steps for how to apply for a France visa online.
Applicants should print out a physical copy of their online application (to be submitted at their visa appointment).

8. Schedule your visa appointment

Schengen visa seekers cannot submit their Schengen visa application at the French Embassy/Consulate in Tunisia without first scheduling an appointment at their respective application destination. You should be given the option to schedule an appointment at the end of your online application via France's visa portal. If not, you should contact the French Embassy/Consulate you are applying through directly to make an appointment. Contact us to help you with your France visa application and to schedule your Schengen visa appointment in Tunisia.

9. Attend your visa appointment

The final step in the french visa application process is the attendance of your visa-appointment, which is almost always in-person. Your french visa appointment is where you will complete the following tasks:

Officially submit your application: All applicants, even those who apply online, will need to submit an official paper copy of their Schengen visa application at their in-person appointment.
Pay your France visa fees for citizens of Tunisia: While most applicants will pay 80 EUR, you may be able to pay less, depending on your age and other factors (information on France visa fees for citizens of Tunisia is available here).
Attend a short interview: Unless you travel frequently on a Schengen visa (and even if you do), you will likely be asked to interview for your visa. Applicants who are asked to interview can expect to answer basic questions about their proposed trip (reason for travel, address in the Schengen area, etc).
Submit your biometrics: First-time Schengen visa applicants (as well as those whose biometric information has expired) must submit their fingerprints and photos at their appointment for security purposes. This information will remain in the Schengen system for five years, meaning that if you re-apply for a Schengen within that period, you will not need to resubmit your biometrics.

10. Await your decision

Applicants who have fulfilled the France visa requirements for Tunisian citizenship holders and residents usually receive their visa in around two weeks. However, longer wait times for return decisions (30-60 days) are possible, depending on the current travel restrictions to France, identity of the applicant, submitted application, and other factors.
Applicants who do not meet the application requirements will not receive a Schengen France visa for citizens and residents of Tunisia. If you feel your Schengen visa was unjustly denied, you may lodge an appeal. Read more about how to appeal through this link.