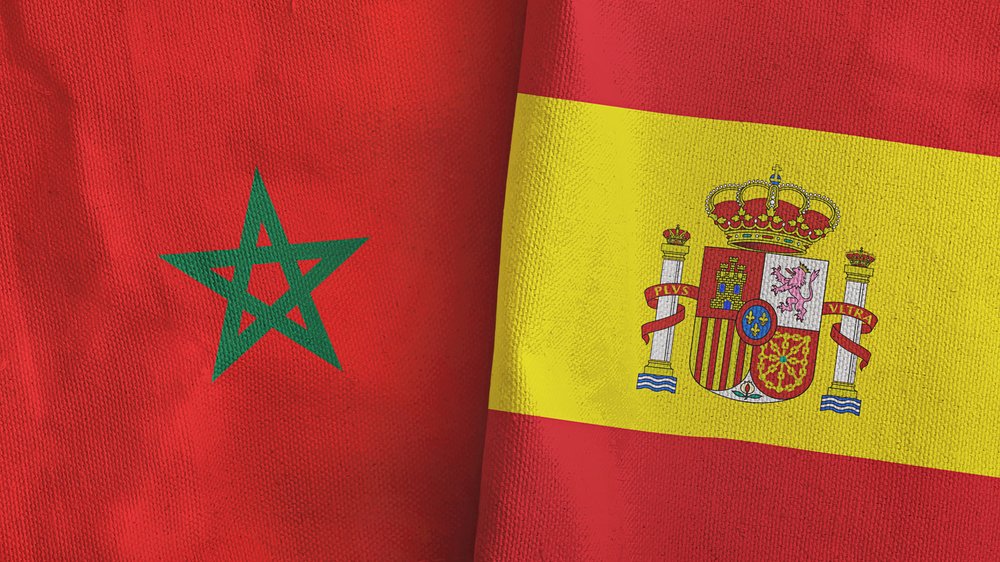 Published on:
24 April 2022
With its longstanding ties to Morocco, Spain attracts tens of thousands of citizens and residents from Casablanca, Rabat, and other cities throughout north Africa's westernmost state. However, despite the geographical and cultural proximity of the two countries, Moroccan citizens and residents still require a visa to enter Spain. A Schengen visa is the best option for most would-be travelers from Morocco; recipients are granted the right to visit Spain (as well as the 25-other Schengen states) for up to 90 days (for more information on how can Moroccans apply for a long-term visa, please contact us here). Read on to discover everything you need to know about the Spain visa application process, including how to apply for a visa to Spain in Morocco, and the Spain visa requirements for Morocco citizenship holders and residents.
How to apply for a Spain Schengen visa from Morocco
1. Choose when to apply

Apply ahead (15 days before traveling) but not so far ahead (longer than 6 months before traveling) that your application is denied. Keep in mind that gathering all of your application materials may take time, and that you will need to submit your passport as part of the application process.

2. Choose your Schengen visa type

Popular Schengen visa types include "Student," "Medical," and "Visiting Friends or Family"—you should choose the type which best reveals your reason for traveling to Spain. For example, if you are traveling mainly to attend academic classes in Madrid, you should apply for a Student Schengen visa from Spain. A complete list of Schengen visa types may be found here.

3. Choose your entry category

Decide how many times (if at all) you will need to re-enter Spain/the Schengen area—this will determine what entry category of visa you should apply for.
Single entry Schengen visa holders cannot return to Spain if they exit the country (regardless of how much time is left on their visa). In contrast, double entry visa holders may re-enter Spain a second time, should they leave the Schengen area and seek to return a second (and final) time. Lastly, multiple-entry Schengen holders enjoy unlimited entries, exits, and re-entries to the zone, making it the most coveted category (and a necessity for those looking to move back and forth from Spain and Morocco throughout their visa validity period).

4. Select Spain as your primary destination

Applicants must indicate their primary destination in the Schengen area. Select Spain as your primary destination if you intend to spend the majority of your trip there. If you are spending the same amount of time in Spain and another country, select Spain as your primary destination if you plan to enter the Schengen zone through Spain (such as by flying directly into the country from Morocco).

5. Determine where to apply in Morocco

Where to apply for a Spain visa depends on where you are: visa-seekers in Morocco should apply through the Spanish Embassy or a Spanish Consulate in the country.
If you are confused about where to apply for a Spain visa, please contact us here.

6. Assemble your required documents

Meet the Spain visa requirements for Morocco citizenship and resident holders by submitting all of the required documents and supplemental documents.
As you prepare your application materials, confirm that your application destination will accept documents written in a language other than Spanish/French. Otherwise, you may need to include its translation into Spanish/French (or another acceptable language) in order for it to be accepted. For example, if your Arabic-speaking sister formally invites you to visit her in Spain, you might have to have her letter translated into Spanish/French in order for it to be considered a viable part of your application for a "Visiting Family or Friends" Schengen visa.
Required documents:

Moroccan passport (or other valid country passport).
Main application form.
2 passport size photos.
Documents confirming that you have received travel medical insurance.
Documents confirming that you have a place to stay in Spain.
Documents confirming you will ultimately leave Spain (proof of return).
Schengen Spain visa fees for Moroccans (80 EUR for most applicants, although certain categories of applicants may pay more. For more details on Schengen visa fees, click here).

Supplemental documents:

Supplemental documents refer to those related to the specific Schengen visa type you are applying for. Examples of required supplemental documents include invitation letters (for those applying for the "Visiting Family and Friends visa)" and doctors notes (for seekers of "Medical Schengen visas)." Find out what supplemental materials you will need here.
Please note that you may have to submit different documents, depending on whether you are applying in Rabat, Casablanca, Tangiers, etc.

7. Access your application form

Applicants should not apply for a visa to Spain in Morocco online. Instead, they should download, print out, and submit the universal Schengen visa form.
The Spain visa application form should be submitted alongside the rest of the required and supplemental documents and materials pertaining to the Spain Schengen visa from Morocco.

8. Schedule your visa appointment

Rather than showing up unannounced, contact us to schedule an in-person visa appointment with the Spanish Embassy/Consulate you are applying through.

9. Attend your visa appointment

Attend your previously scheduled visa appointment to formally submit your Schengen application, pay your Spain visa fees for Moroccans and residents (80 EUR or less), have your biometric information (photos and fingerprints) collected, sit for a short interview, and fulfill the rest of your in-person requirements to complete the Spain visa application process.

10. Await your decision

Most applicants will be contacted regarding the status of their application within 15 days (at the earliest). Please note that some decisions are rendered between 30-60 days, although this is atypical. Accepted applicants will be notified (traditionally via email) as to how to retrieve their new visa (contained within their passport).
Rejected applicants can start an appeal process by adhering to these general guidelines.
For more information on appealing a rejected Schengen visa, and to discover how can Moroccans apply for a long-term visa to Spain, please contact us here.