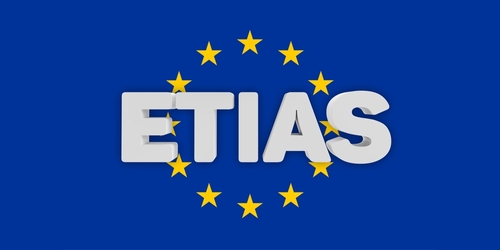 Published on:
04 August 2022
The European Commission has recently changed the expected launch date of its new European Travel Information and Authorization System (ETIAS) from May 2023 to November 2023. 
The 6-month delay —whose reasons have not been disclosed— is actually the third postponement in the story of ETIAS, an automated IT system to conduct checks on visa-exempt non-EU nationals traveling to the Schengen area that the European Commission proposed back in April 2016. 
Although the European Parliament and the EU Council adopted the proposal 7 months later, the ETIAS Regulation 2018/1240 wasn't accepted until September 2018, and didn't come into effect until October of that year. 
Only then, the European Agency for the operational management of large-scale IT systems in the area of freedom, security, and justice (eu-LISA) started developing ETIAS, with an initial launch date placed in 2021. 
Then, ETIAS launch date was postponed to 2022, and after that, it was postponed to May 2023. Now, ETIAS is expected to become operational in November 2023, according to the European Commission. 
ETIAS is an automated travel authorization system that will verify the data of visa-exempt non-EU travelers to identify security, irregular migration, or high epidemic risks. Respecting fundamental rights and following data protection principles, ETIAS will conduct checks against EU information systems for borders and security, and issue (or decline) a travel authorization that will be mandatory for all visa-exempt non-EU nationals who want to travel to the Schengen area. 
ETIAS is expected to do this in a few minutes, or up to a month if further checks are required to proceed. The procedure will cost around €7 and will start with the completion of a form involving relevant data of the visa-exempt travelers from third countries. 
The goal of ETIAS is to facilitate border checks by avoiding bureaucracy and delays and by reducing the number of refusals of entry at border crossing points. As part of the Security Union, ETIAS will help achieve objectives of the European Agenda on Security and Migration, such as the prevention of terrorism and border-cross crimes and border management objectives. 
Overall, the European Commission expects ETIAS to enable a more effective external border management, improve internal security in the Schengen area, and fortify EU borders.