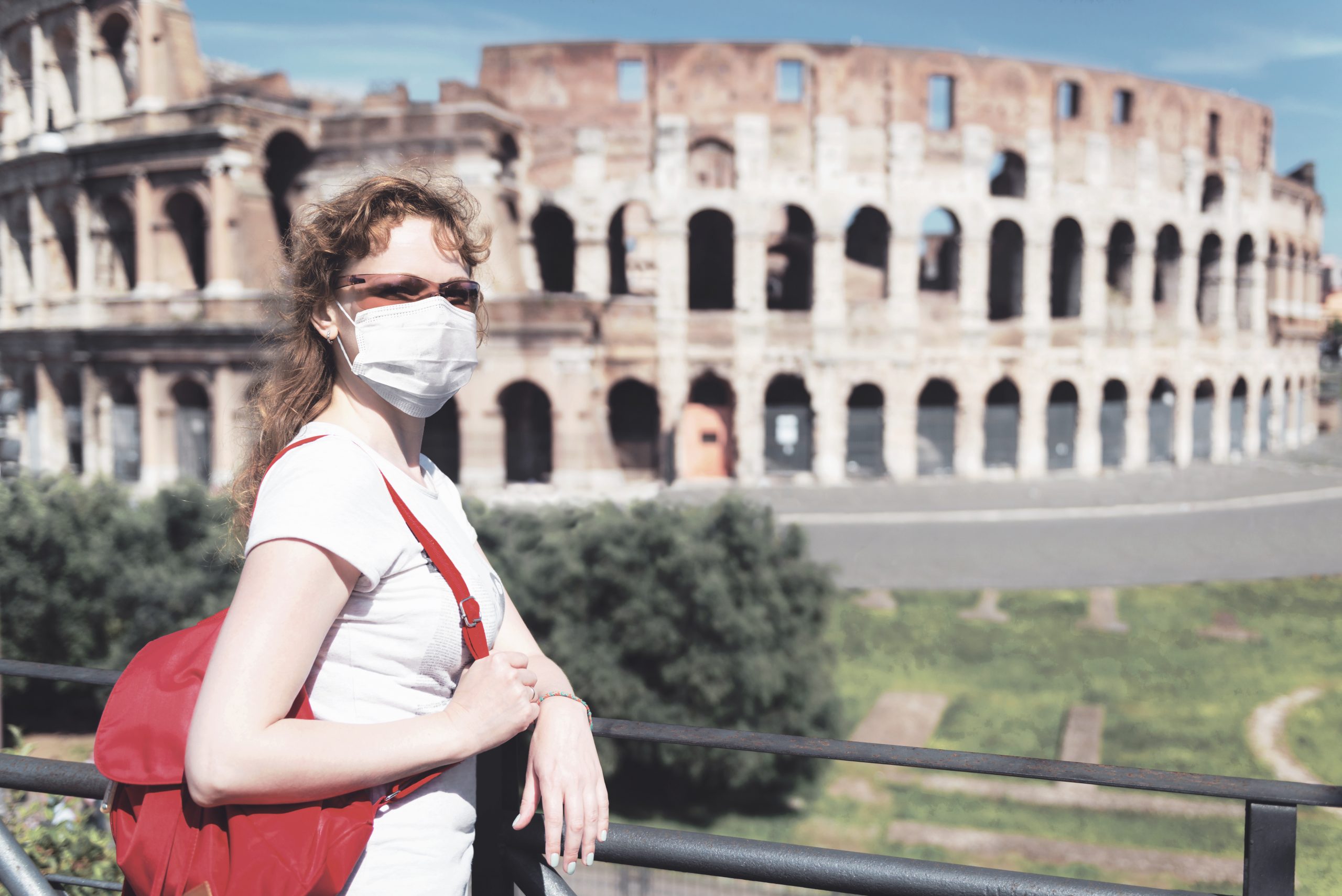 Published on:
01 July 2020
2020 has been a year marred by uncertainty and global lockdowns, seeing countries around the world shut their borders to travellers. Tourism in Europe has been especially hard-hit since some of the most devastating outbreaks in the world have occurred in the Schengen Area. Yet countries in Europe have slowly begun re-opening borders, with Spain most recently lifting its restrictions for the tourist season. As a result, many holidaymakers have begun planning travel to the Schengen area for summer 2020.
That's not to say that the risk of infection is now gone and that travellers shouldn't be careful, however. Infection prevention and control measures during travel and the tourist season are still a top priority since a second wave of the coronavirus remains an ongoing concern.
To assist travellers, the European Union has issued official health and safety instructions for safe travel to Europe. These recommendations and guidelines should be used in conjunction with the coronavirus precautionary measures put in place by national authorities. In this article, we look at the European Union's recommendations for travellers as they travel to the Schengen Area.
Respect social distancing and avoid queues
For countries and travel to open up again while the coronavirus is still a threat, social distancing is imperative, and travellers and staff need to practise good hand and respiratory hygiene at all times. The easing up of lockdowns requires individuals to behave more responsibly when in public places.
The European Union specifically requests that passengers choose to book their tickets and check-in online in an effort to minimise queuing. Social distancing should also be respected when dropping or collecting luggage, during security checks, and while boarding. When travelling, passengers may be required to board from the back in an orderly fashion to help ensure adequate space between travellers at all times.
Adequate hygiene is also essential, and travellers should keep their hands clean and avoid touching their faces in addition to practising physical distancing. Sanitising or disinfecting products should be made available to passengers in both vehicles and transport hubs, such as airports or train stations.
Social distancing isn't limited to travel, however. Guests in hotels and other forms of accommodation, as well as patrons of restaurants and visitors to cultural attractions, should also practice COVID-19 precautionary measures where possible. These include keeping a safe distance from other guests, coughing and sneezing away from others into a tissue or bent elbow, regularly washing or sanitising one's hands, and wearing face masks.
Be understanding of new travel protocols
In an effort to ensure safe travel, flights and other forms of transportation will need to undergo distinct changes. This may be frustrating for passengers, especially if it means that travellers from the same household may be seated apart. The new protocols intend to ensure safety for everyone, however, so it is important for travellers to be understanding and accommodating of the new regulations.
It is likely that fewer passengers may be allowed on flights, coaches, trains, and ferries, for instance. The new seating arrangements may also mean that travellers are seated at a distance from one another – even if they are travelling together. To minimise contact, the regular food and beverage service may also be discontinued.
Transport companies have been advised to install protective barriers between passengers and staff members, such as drivers. Transport staff will also be supplied with necessary protective equipment such as face masks. To prevent passengers from having to unnecessarily touch buttons or handles, transport companies have been advised that doors should automatically open at each stop.
Disinfection is a top priority in an effort to avoid the spread of the virus, and as such, the European Union has advised transport companies to guarantee regular cleaning of all vehicles, stations, ports, and airports. Sanitising or disinfecting gel should also be made readily available both pre-boarding and onboard.
The European Union has also advised that there should be appropriate ventilation both in transportation hubs and on vehicles. Natural ventilation should be prioritised where possible. Otherwise, appropriate air filters should be used.
Should a passenger or accommodation guest fall ill or show coronavirus symptoms, travel companies and hotels have been advised to develop mitigation strategies to ensure the health and safety of others. Travellers who are ill are asked to comply with the relevant protocols in place and to make every effort to ensure the safety of others.
Wear a face mask
Despite the best efforts of authorities, staff, and passengers, physical distancing won't always be possible. As such, travellers are encouraged (and might be required) to wear face masks while travelling, especially in transport hubs and vehicles used to transport groups of passengers.
According to the European Union, the masks do not need to be medical-grade, although national authorities will issue the exact requirements in this regard. Protocols may vary based on the transport mode, the epidemiological risk in the country, and the availability of masks. Transport workers, however, are recommended to always wear masks and other necessary personal protective equipment.
The use of masks will not necessarily prevent someone from catching the virus themselves since water droplets on the fabric of the mask could result in infection. However, wearing a mask does prevent sick individuals from spreading the virus since they will cough or sneeze into the mask rather than into the air. Because the coronavirus has a 14-day-long incubation period, travellers that show no symptoms may be ill and susceptible to transmitting the virus without realising it. The universal use of masks helps to prevent this from happening.
Observe safety protocols at all times
Travelling extends beyond transportation, and so the relevant protocols should as well. Travellers throughout the Schengen member states will need accommodation, are likely to frequent restaurants, and may visit tourist areas. In each instance, practising coronavirus precautionary measures remains of utmost importance to ensure the safety of all involved for as long as the risk of infection exists.
The European Union expects hotels, restaurants, and tourist attractions to enforce the same social distancing guidelines used throughout the transportation industry. This includes providing clear and visible information regarding hand hygiene, the use of masks, cleaning and disinfection, physical distancing, and respiratory etiquette.
Guests should receive any essential information on current guidance from local health authorities prior to arrival. Specific measures that have been put in place at a certain establishment should be clearly communicated as well, both prior to arrival and during the guest's stay. Travellers who are unclear on the protocol should seek advice from staff members, who should be trained in COVID-19 precautionary measures.
Stay updated on recent guidelines
Much is still unknown about the coronavirus and the effects of easing travel restrictions are yet to be determined. As a result, it's likely that safety guidelines will change in future. It is the responsibility of the traveller to research the latest coronavirus precautionary measures and safety protocols before travelling.
Travel companies and tourism facilities have also been advised by the European Union to provide travellers and guests with clear information and guidance prior to travel. Staff should undertake regular cleaning and disinfection, especially of frequently touched surfaces, and good ventilation should also be maintained. Basic infection prevention and control should be carried out by staff members, and an action plan should also be in place in the event that exposure to the infection is identified within the establishment.
Travel, but travel safely
There's no doubt that the travel restrictions and lockdowns have placed a great deal of stress on individuals, businesses, and the economy. The gradual easing of these restrictions is a top priority for the European Union, especially since it reinstates the right to freedom of movement. Many families have also endured many months of separation in an effort to slow the spread of the virus and to flatten the curve.
While it's positive that countries are opening up to foreign travel, they will only remain open as long as the epidemiological situation is stable and remains in check. Schengen states are loosening travel restrictions in a staged and coordinated approach, so it's likely that the guidelines mentioned above will be enforced more strictly in some countries and regions than others depending on the health situation of the region at the time.
For more information about safe travel, be sure to visit the European Union's website for their latest guidelines. The World Health Organisation offers extensive resources for travellers as well. Each country should also have their local protocols clearly displayed on their local webpages. These should be followed in addition to the guidelines set out by the European Union. Finally, before arrival, travellers are encouraged to familiarise themselves with the guidelines set out by any hotels or tourist attractions that they intend to visit during their trip.
As businesses reopen and the people of Europe start to travel again, it's certainly possible to enjoy a safe and relaxing summer after the long period of confinement. It is also possible for people to now reunite with their loved ones. To ensure that the easing of restrictions remains safe for everyone, however, necessary health precautions need to be respected at all times.