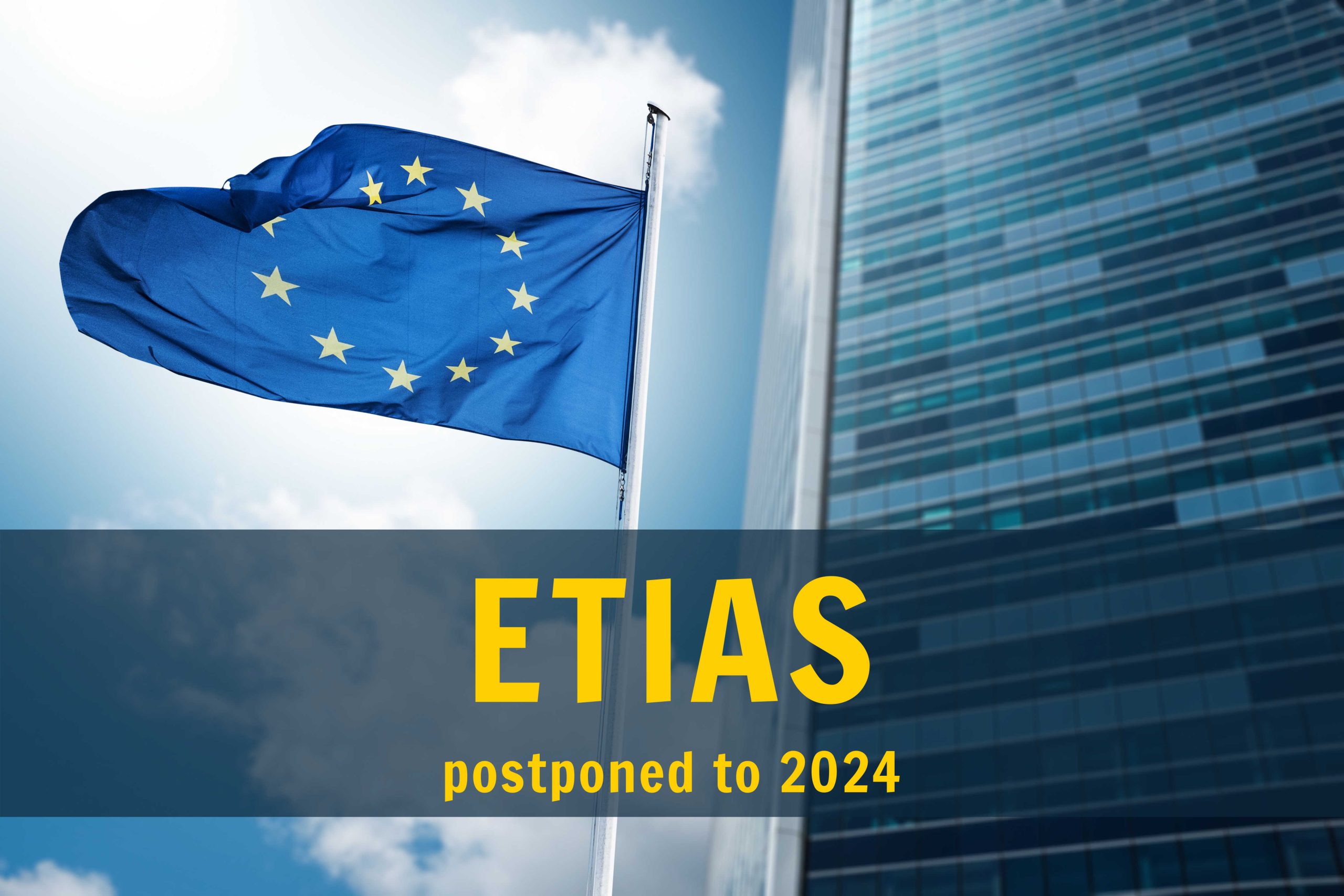 Published on:
25 February 2023
The launch of the European Travel Information and Authorization System (ETIAS) has been postponed from November 2023 to 2024. No specific dates or months have been disclosed.
The European Travel Information and Authorization System (ETIAS) is a new travel authorization system aimed at travelers from countries that do not currently require a visa to enter the Schengen area.
It is an automated IT system designed to improve security in the EU by identifying potential security risks and preventing them from entering the Schengen area. It will do this by screening travelers against various databases and assessing whether they pose a threat to public health, security, or law enforcement. Travelers who are deemed safe will receive an electronic travel authorization to enter the Schengen area.
The European Commission proposed ETIAS in April 2016. The proposal was accepted in November 2016, but the ETIAS Regulation 2018/1240 wouldn't come out until September 2018. It came into effect one month later, and the European Agency for the operational management of large-scale IT systems in the area of freedom, security, and justice (eu-LISA) started developing ETIAS.
At that time, the launch date of ETIAS was expected to be 2021, but it was postponed to 2022. In July 2022, ETIAS launch date was delayed to May 2023. In August 2022, ETIAS launch date was rescheduled to November 2023. But now, in February 2023, the launch date of ETIAS has been modified to 2024.
This means that, if there aren't other postponements, about 1.4 billion people from more than 60 visa-exempt countries will have to apply for an ETIAS' travel authorization to enter the Schengen area in 2024.
In fact, the ETIAS' travel authorization will be mandatory for all travelers from visa-exempt countries who plan to stay in the Schengen area for up to 90 days within any 180-day period. Border guards will ask for this travel authorization along with other travel documents at external border crossing points.
The application for ETIAS will be available in 24 languages and it will have a cost of €7, unless the applicant is a family member of an EU citizen or a non-EU citizen with a right to move freely across the EU. In this case, it will be free of charge.
Most applications are expected to be processed in a few minutes and, in some cases, up to 96 hours. Or, if additional information or documentation is required, the process can be extended to up to 30 days.
The aim of ETIAS is to simplify border inspections, avoiding bureaucracy, delays, and refusals of entry at border crossing points.
ETIAS is part of the Security Union, which will aid in accomplishing the European Agenda on Security and Migration objectives, enhancing internal security within the Schengen area and strengthening the EU's borders with a more effective external border management.